overview
We implement your project - you set the pace! As your professional partner, we realise your wishes and fulfil them in a target-oriented manner. Our service portfolio is constantly expanding. In addition to seasonal campaign packaging, such as advent calendars in the food or non-food area, we offer, among other things, the construction and assembly of POS displays. Our aimsare tailor-made co-packing solutions, whereby we respond individually and specific to your wishes.
Wage work of the highest quality
We carry out regular quality controls according to predefined quality criteria. The KAIZEN principle, which has been tried and tested by us for many years, ensures order and continuous improvement of our processes. In this way, we can guarantee optimal results, so that your marketing department can sit back and relax.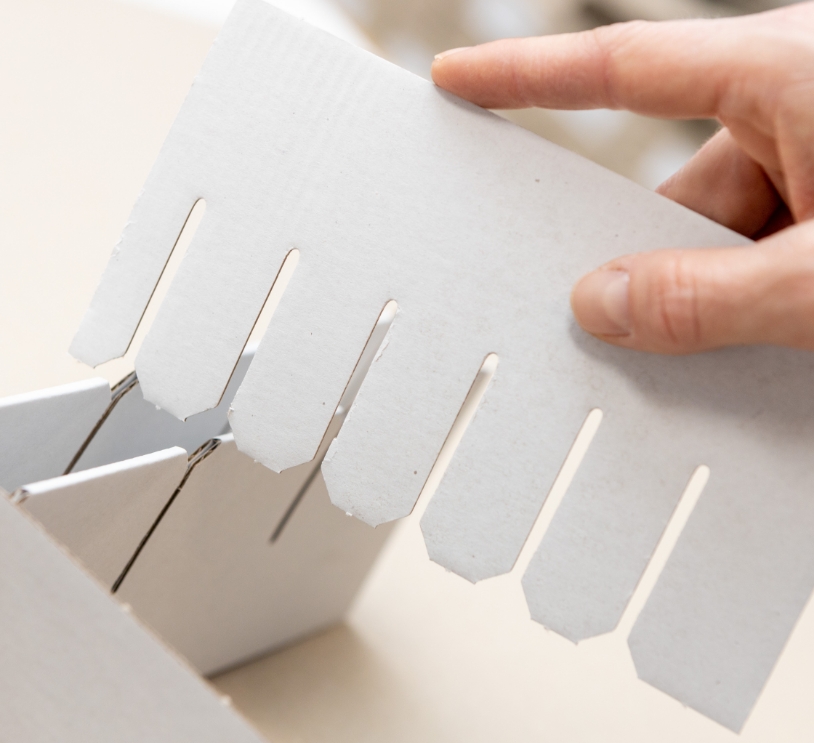 Seasonal campaign packaging
Pleasant anticipation is the greatest joy. Seasonal campaign packaging is becoming increasingly popular. The classic is undoubtedly the Advent calendar at Christmas time. But, the principle of opening a door every day can now also be applied to other occasions. There are no limits to imagination.
We will help and support you with the packaging of your product calendar. We are particularly strong in areas where full automation is not possible. Whether box in box-calendars, in which boxes are used instead of doors, advent calendars with a book cover all around or creative forms that require special skills - you are in good hands with us!
Food packaging
For reasons of hygiene, the area offood packaging requires special preconditions. We have all the necessary audits for handling packaged food. The air-conditioned production building and storage rooms with temperature control ensure an optimal processing climate.
You are cordially invited to get an overview for yourself on site. Internal quality control audits are carried out regularly.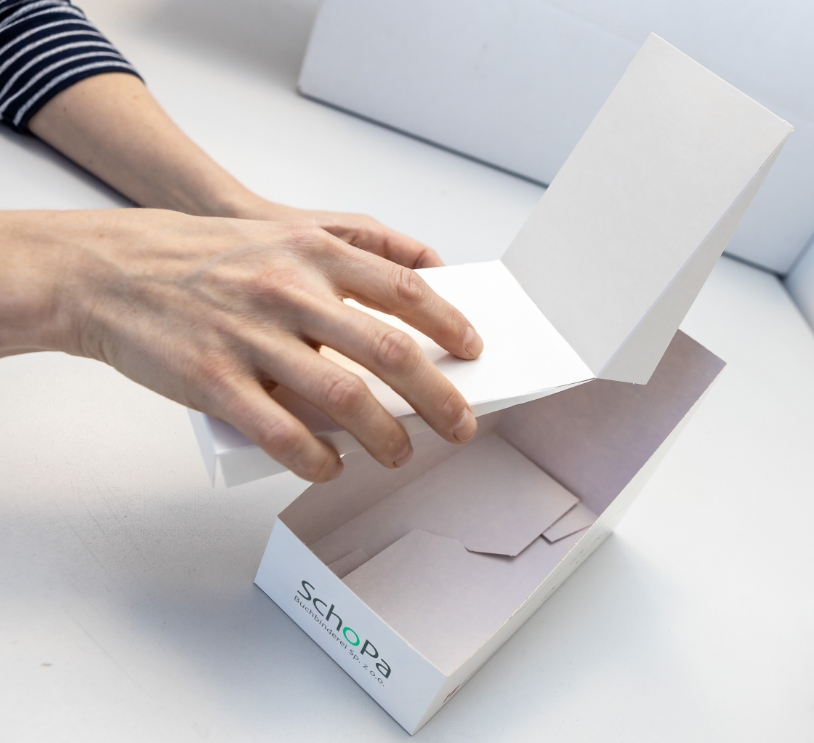 POS display construction
Everyone knows these from shopping - the sales displays - thought out with a lot of creativity by marketing agencies. The development is up to creative minds, but who builds them up -  so that it serves its purpose at the POS? We will do it!
The SchoPa team is happy to support you in setting up sales displays of all kinds. These include display columns, shelf displays, pallet displays or counter displays. Yes, we can! Contact us!
Next step: repackaging primary packaging into sales displays
As soon as the POS display is set up, the corresponding goods must not be missing. We can help there, too. The repackaging of primary packaging into the sales display is also part of our portfolio.
Repackaging of primary packaging into sales displays
Tie 1, 2 or 3 together in a bag and tie a bow around it. Just one manual assembly scenario. There is a multitude of possibilities. Our range of services extends from bundling quantities and packing them into cartons, through packaging them into bags or packing different items together.
You have the idea; we'll help you with the realisation.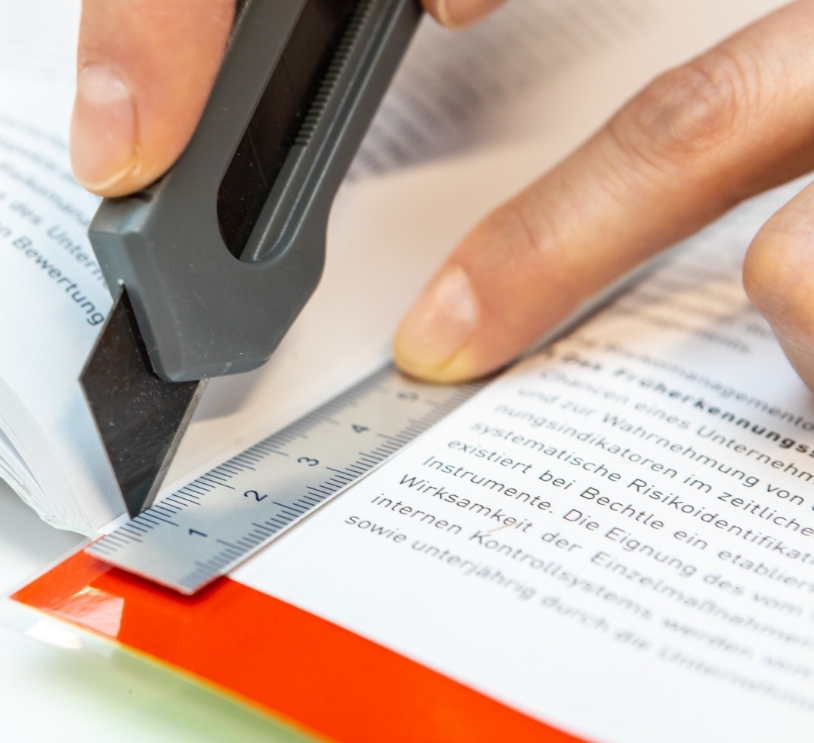 Product refinement
"We don't make mistakes, we make happy little accidents."
And if it happens, we will find a solution together. To glue in one pageextra – it won't work? We can do it! Re-gluing labels, stabilizing burst shipping boxes... the field of correction work is large, and reworking is often cheaper than having a completely new production. .
Let's talk together about the cosmetic corrections of your product.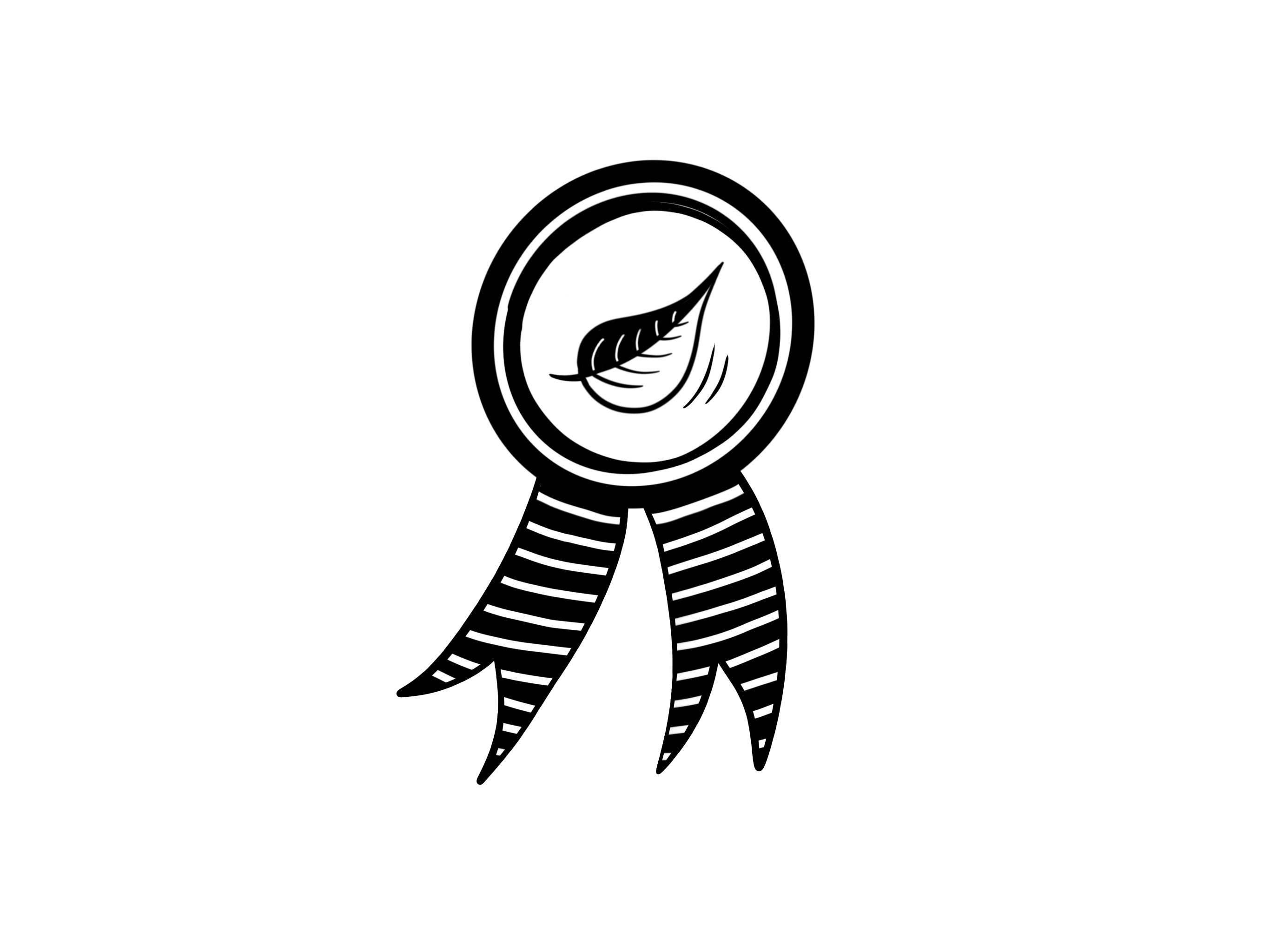 bio certification
Proud to pack food with the European organic certificate! We are certified by TÜV Rheinland to pack, store and ship Advent calendars, dry products, non-alcoholic and alcoholic beverages such as spirits or wine, children's food products, oils, sweets, preserves, spices and seeds and other products that do not require refrigeration and freezing conditions. This certificate stands for the highest quality standards and trustworthy ecological practices. It confirms that the food we pack meets the strict requirements of the European Union without the use of chemical pesticides, artificial fertilizers or genetic engineering.